2020 Monsoon Onset Map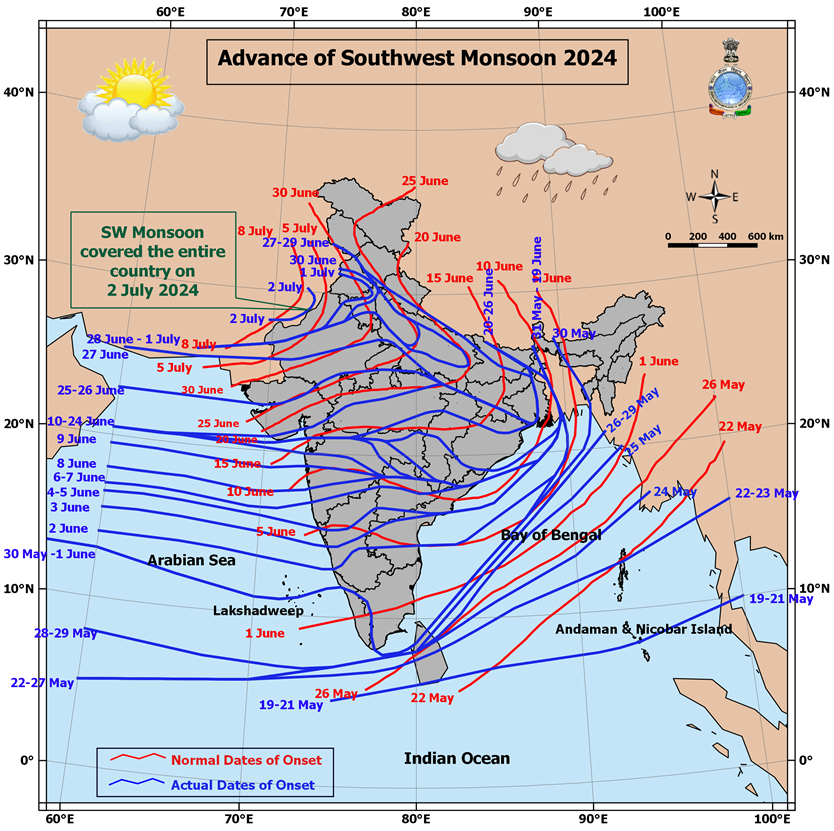 સૌથી ઉપર ની લીલી લીટી ના છેડે જે તારીખ હોઈ તે તારીખે લીટી ની નીચે ના ભાગ માં બધે ચોમાસું પોંચી ગયું છે તેમ સમજવું.
લાલ લીટી જે તે વિસ્તાર માં નોર્મલ ચોમાસું બેસવાની તારીખ દર્શાવે છે
The date shown at the end of green line shows that the Southwest Monsoon has set in over areas below the green line on that date.
Monsoon Onset Criteria
Monsoon Onset/Withdrawal Changes
IMD 2020 1st LRF SW Monsoon
IMD 2020 2nd LRF SW Monsoon
IMD Terminology
There are 19 pages so use up & down arrow at bottom of the page to navigate pages
termglossary

IMD F.A.Q.
There are 64 pages so use up & down arrow at bottom of the page to navigate
wxfaq